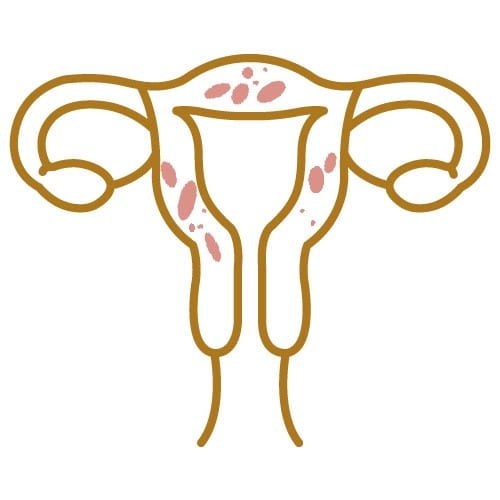 Adenomyosis is a condition in which cells from the lining of the uterus (endometrium) migrate in the muscle wall of the uterus (myometrium). This makes the uterine walls grow thicker. The adenomyotic tissue swells up and bleeds within the uterine wall, which can cause severe period pain, bloating, cramps and heavy periods.
Adenomyosis can be difficult to diagnose and, without seeing and being scanned by a specialist, debilitating symptoms like heavy bleeding and pelvic pain are often dismissed. Many patients also ask the difference between adenomyosis and endometriosis, since the symptoms sometimes are similar or occur simultaneously.
Mr Premetis is highly skilled at diagnosing adenomyosis on ultrasound scan and is able to rule out other benign or malignant conditions of the uterus that present with similar symptoms.